This Year's Christmas Tree displays in the St Mary Magdalene Church in Newark town center are well worth the visit, especially to see our own tree so capably assembled by Margi.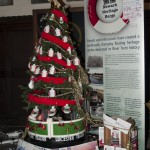 Once again the Church has opened it's facilities to all charities and organisations both business and pleasure,and a wander around will add to the Christmas spirit.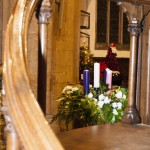 Our own display centers around our activity this year, which has been the complete refurbishment of the hull, also referred to as "the bottom". This is also a big  thank you to all the persons involved and of course our kind benefactors who have made this all possible to date. Our compliments of the season and best wishes for 2015, we look forward to a successful New Year with your continued support and a return to the water and our other "normal" activities!