Margi and Hes decorated the tree in the St Mary Magdalene Church,in the town centre of Newark, and along with help from members they have made another stunning presentation to go with all the other organisations efforts in this annual event.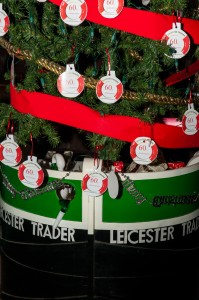 The model again serves as a fantastic stand, and this year's decorations highlight the fact that our barge "Leicester Trader" is 60 years old this year.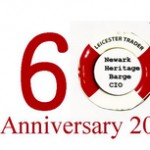 Naturally with the advent of Christmas thoughts also turn to the New Year and to this end we will shortly be publishing our winter newsletter.
If you are in town please visit the church and see for yourself!